PCB layout design and PCBA Assembly Electronics PCBA Manufacturer PCB assembly plant
Product Description
Pcb Layout Design and PCBA Assembly,Electronics Pcba Manufacturer Pcb Assembly plant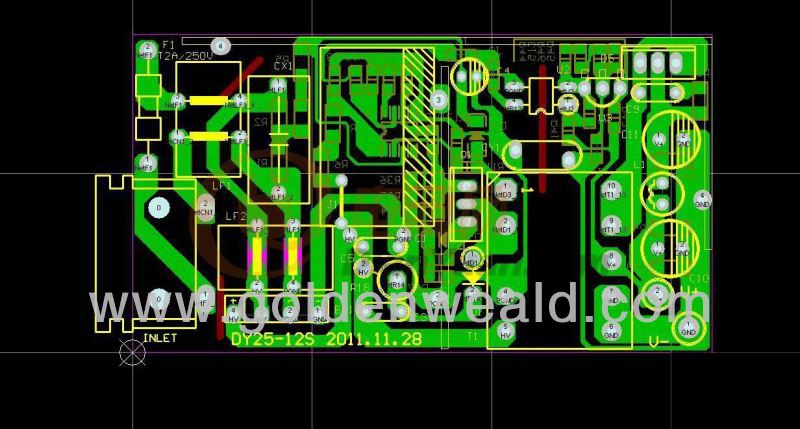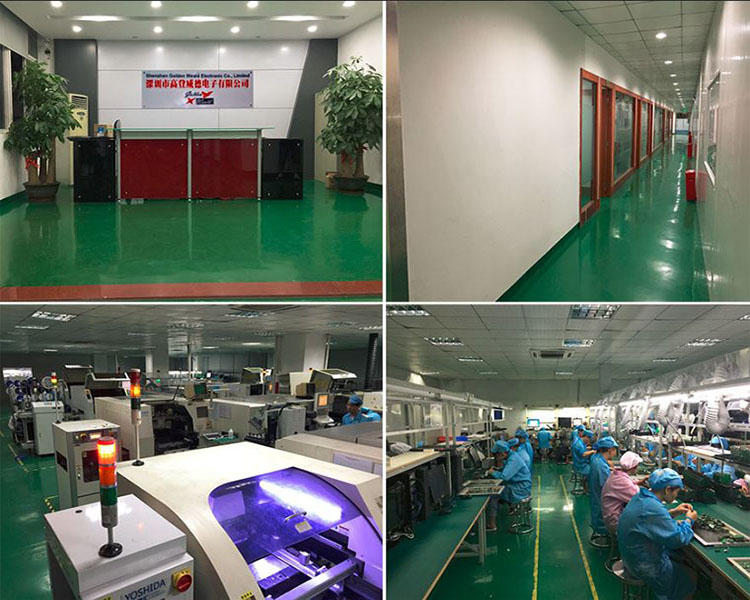 GoldenWeald was established in Yue hua Industrial Estate, ShenZhen City, Guang Dong Province, China. GoldenWeald is an important business unit responsible for SMT Assembly, Tooling, Plastic and Systems Assembly, which offering customers a "one-stop-shopping, high-quality, & cost-effective" total solution for electronics products. GldenWeald currently has approximately 200 employees, and the main equipments are listed as below:
SMT lines: 4
Hand-insertion testing lines: 4
Packaging lines: 2
GoldenWeald believes and insists in continuously pursuing the best quality, conforming to environmental requirements, and constantly enhancing the safety and hygiene of the working environment. It has acquired various certificates in related fields through the years, and in the future it will continue to strengthen its operating performances and to raise customers' satisfaction.
GoldenWeald has a state-of-the-art in-house assembly plant to follow projects through every step of the assembly process. We handle all types of PCB Assembly, from SMT,basic thru hole to ultra-fine pitch BGAs. Our engineers work with thousands of customers from across all industries that use prototypes and low-volume orders as part of their overall product development process.
Capabilities Include:
• SMT
• PTH Auto Insertion
• BGA
• Flip Chip Bonding (Chip on Board)
• Manual Insertion
• Wire Bonding
• Complete Product (Assembly - Box Build)
• ICT test and Function Test
• Lead-Free Soldering
• Flexible PCBA
   Golden Weald  provide Pcb design to a growing market place of high speed PCB design requirements. We were able to focus on high speed, high density, hand routing. We support all our customers that require high speed and high density design in the shortest lead time with our hand routing capability.
Experience in Design
      The designers at GoldenWeald hold the kind of experience in the field that cannot be rivaled. They are fully proficient in a variety of PCB designs, from single sided to double sided and multi layered, flexible circuits which incorporate digital, analogue and microwave. With the software and knowledge GoldenWeald designers have, we are confident that whatever the design, we are more than adequately equipped to be able to exceed your design and performance expectations
Design
     The Golden Weald Cost Advantage for PCBs includes:
    • Lower prices for our customers by selecting the best fit factory for each technology and volume required
    • Very competitive pricing on small volume and fast lead-time requirements
    • Cost saving for our customers through lower import freight costs achieved by leveraging considerable group spend
    • Cost saving and service benefit for customers with our ability to buffer or consign stock without increased prices, being part of the financially strong Rebound Group
    • Cost benefit as we don't need to inflate prices to our customers on imported PCBs to subsidize an under utilized European PCB factory which many of our competitors do! 
      The Golden Weald Service Advantage for PCBs includes:
    • Technologies from single sided through to 36 layers catered for
    • Fast turn lead times available – PCBs produced as quickly as 24 hours
    • Standard production lead times from 7 working days, delivered from Asia to European customers in just 10 working days
    • More than 85% of RFQ's quoted within 24 hours
    • Full data processing and control through in house engineering team
    • Finished product quality inspection and in house vacuum sealing facility
    • Unique supply chain and inventory management solutions tailored specifically to customer demand profiles
Our Capabilities Encompass The Full Design Flow From Start To Finish Including:
  Micro BGA / Micro Via / Blind and Buried Vias
  Rules Driven Designs
  Schematic Capture
  Library Development
  Database Construction and Verification
  Signal Integrity/Design Verification
  EMI Checking
  Full Document Package Creation
       We are fully licensed and utilize industry leading tools, including Cadence Allegro, Mentor Expedition, Mentor's PADS, Altium, Valor for DFM Analysis.
       We customize and develop software in-house to improve quality and compliment our design tools.
Designed to Suit You
      The services our bureau has available are designed to meet your requirements and provide the most cost effective solution for your PCB design. We can provide a design engineer to be onsite with you throughout the project or alternatively to work from our offices.  
      We also offer a completely segmented design process which allows you the flexibility to pick up the services you require at any stage of thedesign.
     However, if a complete design to manufacture service would better suit the requirements of the particular project we can handle thedesign right through to build and manufacture. When required, Golden Weald Solutions has the industry experience and contacts to be able tocomplete a PCB design from schematic to build, ready for testing, in just 15 days.
Europe Customer Visit Golden Weald Factory:
        UK Customer and Germany customers visit our factory and we have good business relationship with them for many years, they are also our good friends.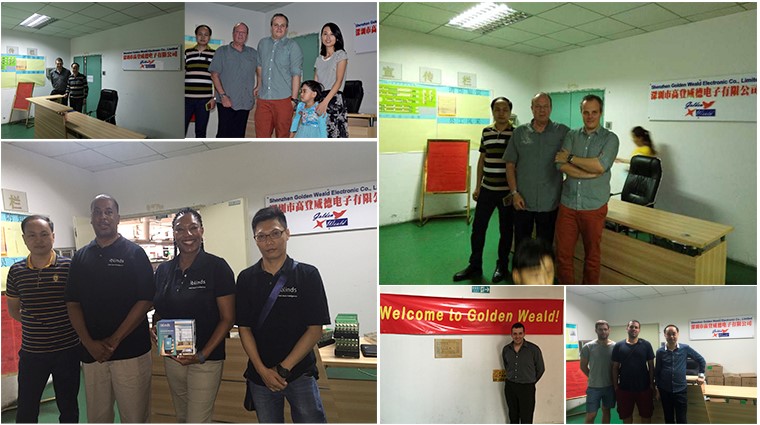 Welcome to Golden Weald and have long term with you!
Product Categories : PCB Layout Design